Mortgage Bootcamp 2022
February 3-5, 2022
Focus on strategy. Embrace technology. Take accountability.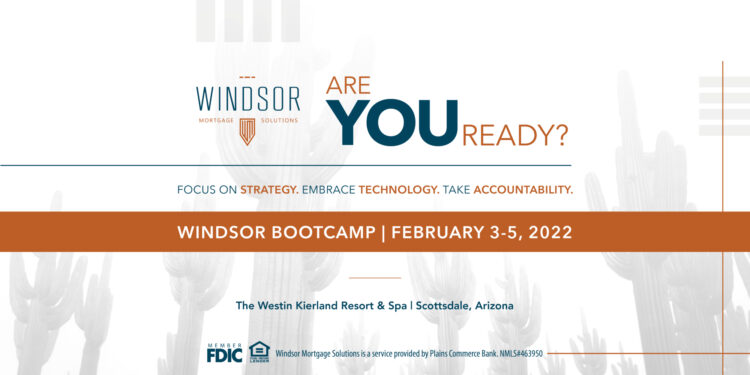 Make plans to join us for a destination excursion for the 2022 Windsor Bootcamp at the Westin Kierland resort & spa in Scottsdale, Arizona featuring:

nationally recognized speakers

panel discussions

coaching sessions

Agenda
Thursday, February 3rd 2022 | 5:30pm - 10:00pm
Social + Dinner + Entertainment
Friday, February 4th 2022 9:00am - 4:30pm
General Sessions, Social + Dinner
Saturday, February 5th 2022 | 8:30am -12:30pm
General Sessions

Schedule is subject to change

More info on how to register coming soon!