Mortgage Bootcamp 2023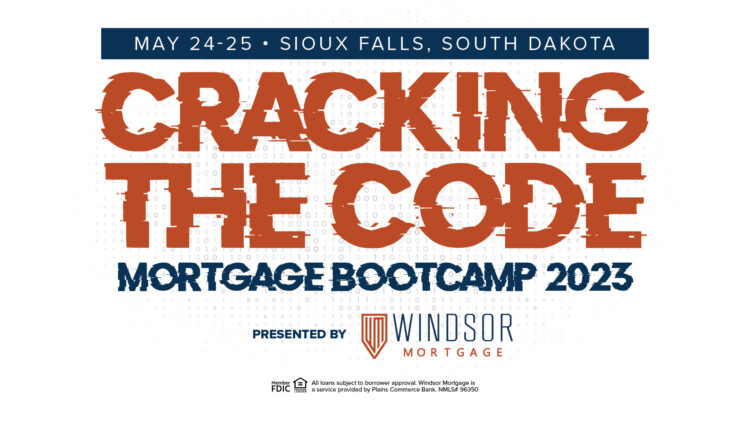 Thank you for attending Cracking the Code: Mortgage Bootcamp
Mortgage Bootcamp was held in Sioux Falls, SD in May of 2023. We had a marvelous time Cracking the Code, and we hope you did too!
Stay tuned for photos and videos of the event on our social media.

View the 2022 recap video below, and check out past speakers HERE.