Coaching with Chris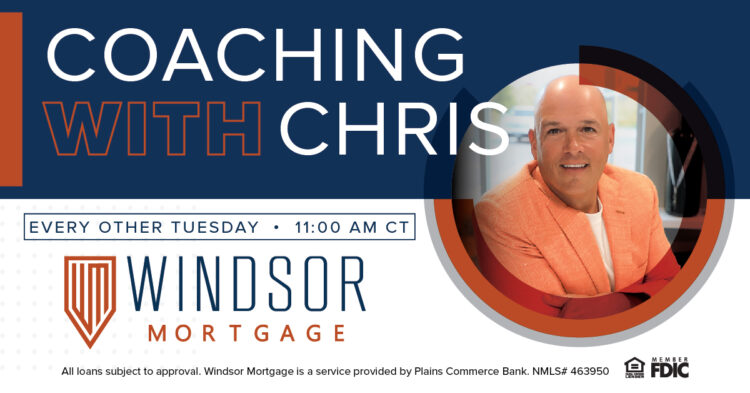 Coaching with Chris was created with a vision to help those in the mortgage industry prosper by accumulating wealth, net more income, and running more efficient teams and businesses.
Register for the Next Coaching with Chris
The series is every other Tuesday, 11:00 am-12:00 pm (CST).
To stay in the know about upcoming speakers and topics, fill out the form below.
Get to know Chris Vinson
Sharing his success, Chris inspires and coaches his own team of Mortgage Bankers along with CEO's and Loan Originators across the U.S. to ensure his team, along with the clients and community banks they serve have the tools needed to succeed.
Chris lives by this quote; "Success isn't about what you accomplish in your life, it's about what you inspire others to do." - Unknown
Connect on LinkedIn