For Brokers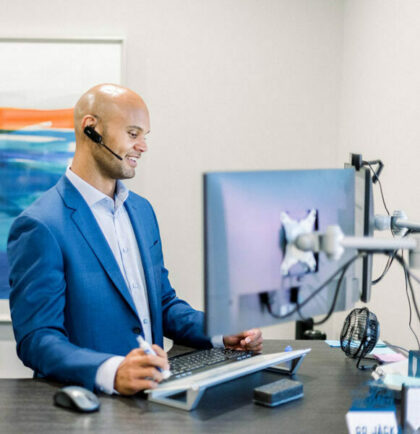 Windsor provides Brokers with a tailored and turnkey mortgage experience—from preliminaries to close. As a partner, you'll have access to a designated team of Windsor mortgage specialists to do all the heavy lifting so you can keep clients and profits top-of-mind.
The Windsor Advantage
We exist to make your life easier, from managing pipeline details to keeping you updated and educated along the way. Enjoy all the advantages of a boutique mortgage provider with even greater customization and customer services to impress your clientele.
Mitigated Risk: We manage all compliance liabilities so you can stay focused on your customers.
Eliminated Costs: Our mortgage professionals operate at maximum efficiency to save money without sacrificing quality.
Dedicated Experts: We leverage decades of experience to accomplish one goal: provide you with profitable mortgage solutions.
Facilitated Communication: We love answering mortgage questions, and we'll remain available throughout the entire loan process.
Heightened Accountability: Staff training, personalized coaching, and custom reporting are all integral parts of the Windsor experience.
Increased Competitiveness: We're not satisfied until your mortgage lending services wow your customers.
Expect Excellence
When you partner with Windsor, you will be assigned a team of our mortgage experts who are committed to training and coaching your staff on the procedures necessary for serving your clientele. From turn times to underwriting conditions, expect friendly and professional excellence.
Let's Get Started
With the current market challenges today, our business has grown by really having Windsor as a partner. They don't Fred Flinstone out at 5 pm—we had a loan clear to close at 10:45 pm. If that commitment wasn't there all throughout Windsor, that loan would not have been cleared to close.

‑ Jason Purcell, NMLS# 1150504, V/P Owner of Certified Mortgage Planners
Get In Touch
Let's join forces. Our Windsor Mortgage team is ready when you are. Please contact us about next steps or with any questions.