Government Loans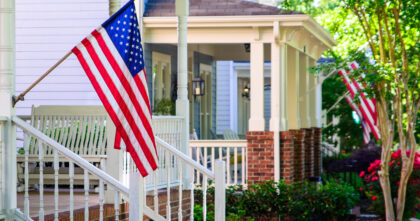 Why a Government Loan with Windsor?
600 FICOS for FHA and VA, 620 USDA (AUS-based files).
Manual Underwriting is available.
Government loans were made to work for you, so we do too. We work to find solutions that make your borrowers eligible for the loans that serve them the best.
We think outside the box from the standard guidelines. We find solutions, even when it takes more work.
Lower credit scores with higher debt-to-income ratio tolerances.
Close on time.
Manufactured home loans are available for FHA and VA*
Federal Housing Administration (FHA)
We help you increase your FHA loan sales with our borrower-friendly underwriting guidelines and reduced FICO requirements. See product guides here.
FHA Fixed
FHA Streamline Fixed
FHA Fixed High Balance
FHA Streamline High Balance
Check out FHA.gov for more resources and additional information.
VA
We're committed to finding reliable lending solutions that meet the needs of the brave men and women of the United States Armed Forces who serve or have served our country. Read more here.
VA Fixed
VA Cash Out
VA Fixed High Balance
VA Fixed High Balance Cash Out
VA IRRRL Fixed High Balance
VA IRRRL High Balance
Check out the official VA Home Loans site for more resources and additional information.
USDA

We're here to help your homebuyers with a modest income purchase a home in a qualifying suburban or rural area with as little as 0% down and 100% financing.
USDA Fixed
USDA Fixed High Balance
USDA Fixed Streamline
USDA Fixed Streamline Assist
Check out the official USDA site to evaluate eligibility and find additional information.

Get In Touch
Let's join forces. Our Windsor Mortgage team is ready when you are. Please contact us about our Govie Loan Options or with any other questions.