For Correspondents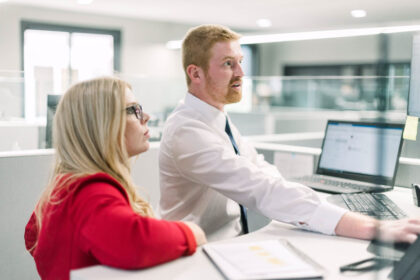 Windsor prioritizes you and your customers above all. That means managing everything from file setup to purchase—all so you can focus on your work and your clients.
The Windsor Advantage
We understand that correspondent lending is complex. It's why we put premiums on clear communication, customer service, and accountability—all the amenities you'd expect from a boutique service provider. It's your Windsor advantage.
Eliminated Costs: Our mortgage professionals operate at maximum efficiency to save money without sacrificing quality.
Dedicated Experts: The team works with you directly to strengthen relationships with customers. They are an extension of your staff, but without the overhead.
Facilitated Communication: We love answering mortgage questions, and we'll remain available throughout the entire loan process.
Heightened Accountability: Staff training, personalized coaching, and custom reporting are all integral parts of the Windsor experience.
Increased Competitiveness: We're not satisfied until your mortgage lending services wow your customers.
Tailored Pricing: We work with you on pricing to fit your margins.
Technology: At Windsor, we're real people, who believe in real conversations, real relationships and personalized solutions. We've created a process that offers a balance between technology and real people.
Expect Excellence
When you partner with Windsor, you will be assigned a team of our mortgage experts who are committed to training and coaching your staff on the procedures necessary for serving your clientele. From turn times to underwriting conditions, expect friendly and professional excellence.
Let's Get Started
As the president of a company, I can't think of a better partner to have than Windsor.

‑ Larry Denike, NMLS# 58058, President of Classic Mortgage, LLC
Get In Touch
Let's join forces. Our Windsor Mortgage team is ready when you are. Please contact us about next steps or with any questions.